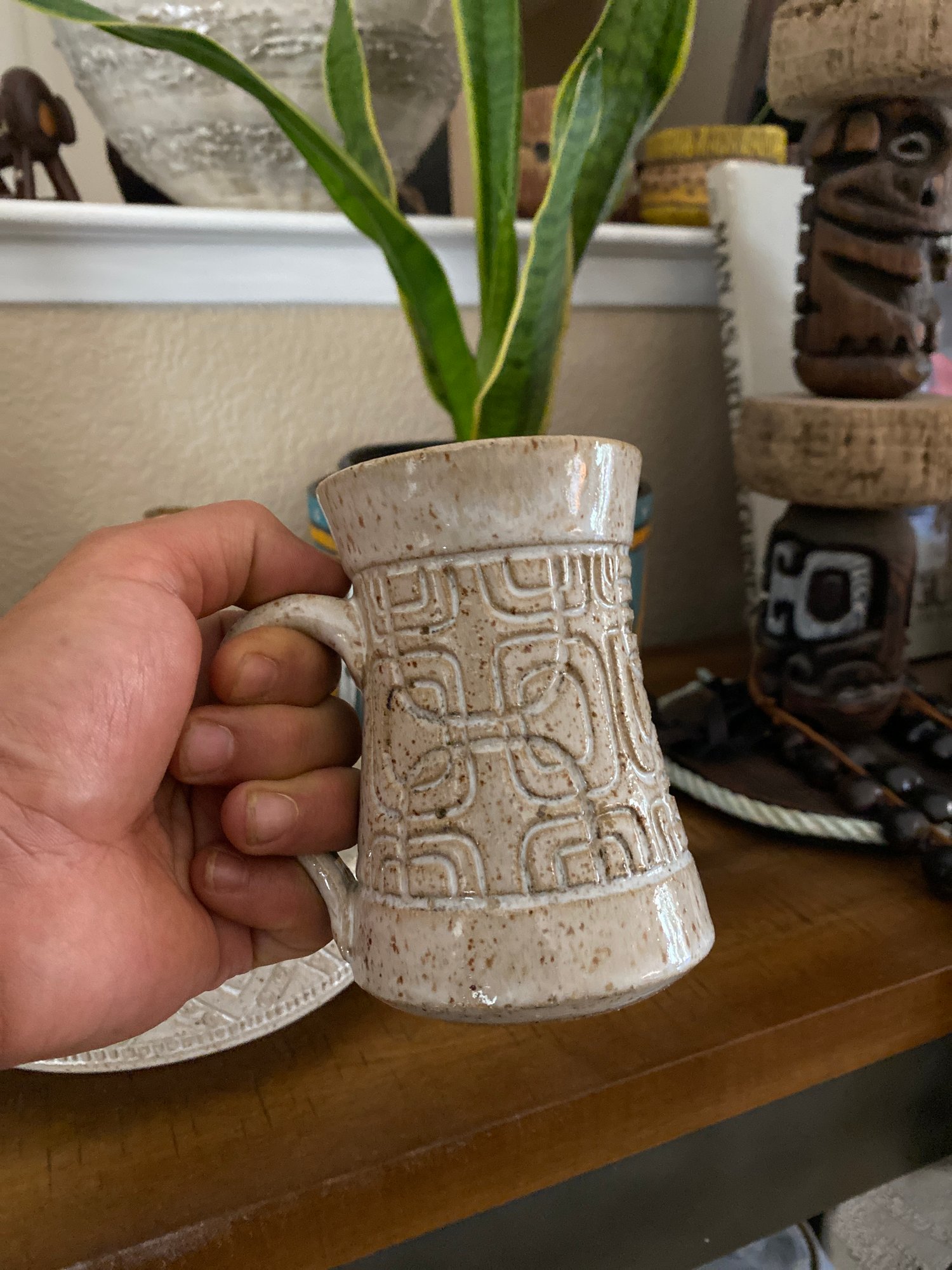 $25 to Maui Strong Fund - Marquesan Coffee Mug (a) - US Shipping Included
* $25 of this purchase will be donated to, The Maui Strong Fund (@hawaiicommunityfoundation), which immediately releases grant money to community organizations that are helping those who have lost their homes due to the fire.
—————————————
Hello everyone,
Thank you very much for stopping by my online store.
Up for sale is one of my wheel thrown and hand carved coffee mugs with a beautiful Marquesan design.
The speckled stoneware body and light iron wash beneath the glaze gives these a nice warmth.
Marquesan Mug (a)
—————————-
* Measures approximately 4.5" across the widest point of the handle x 4.75" tall and holds about 10 ounces.
* $85 + applicable sales tax, shipping within the US is included.
Thank you very much for supporting my small art business.